This campaign was created to showcase all that Egypt has to offer from beautiful locations to exciting activities.
Egypt's Tourism Authority is on an on-going mission to promote sightseeing and travel within the country. The website was created to raise awareness about locations, promote activity on the the #ThisIsEgypt hashtag, and plan internal sightseeing/adventure trips.
.

Articles in the form of stories were designed to update the reader on what's new in Egypt based on their preferred travel style.

Whether they're into family fun, budget travelling or on you're honeymoon, we have something relevant for them to read.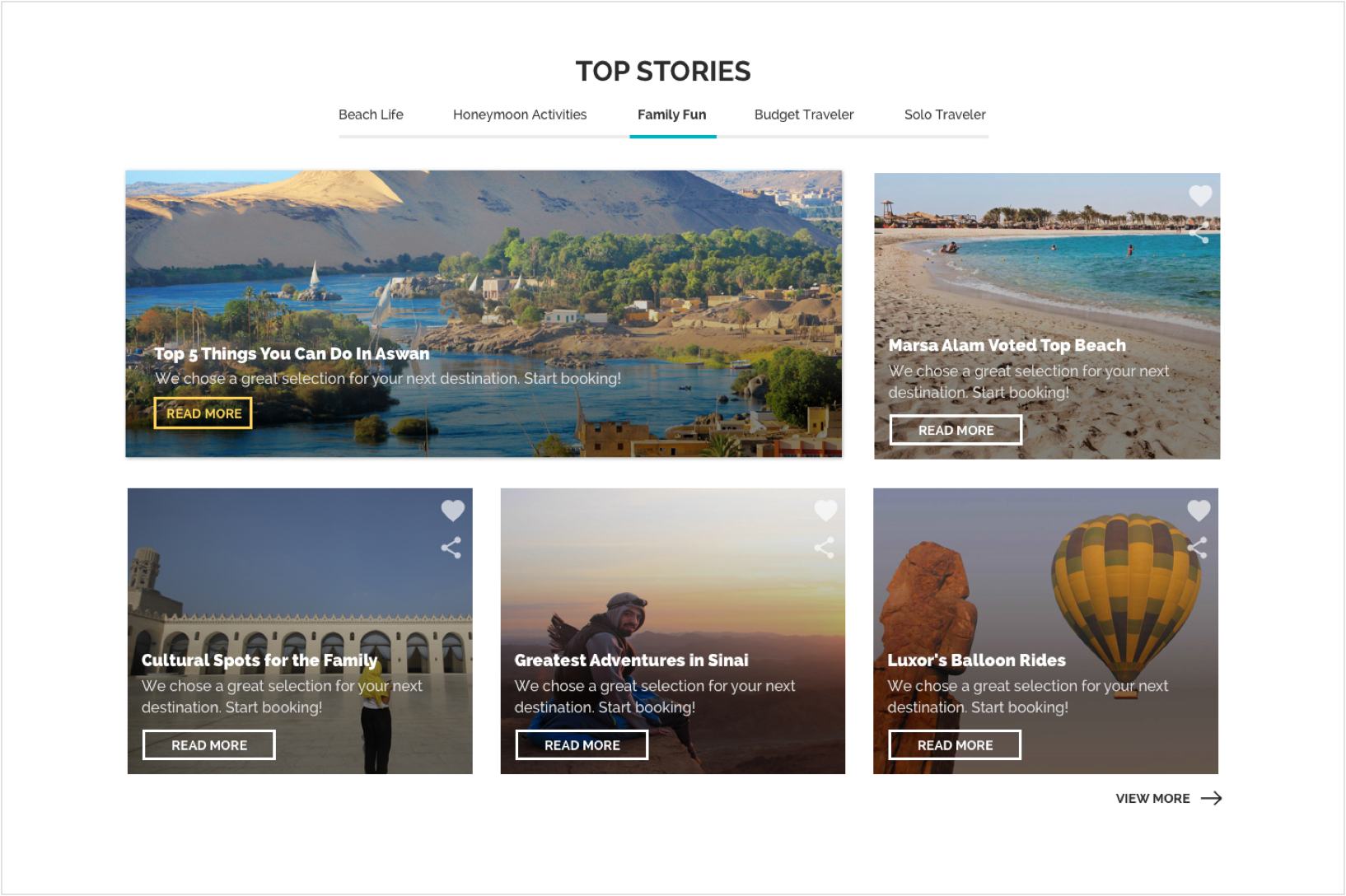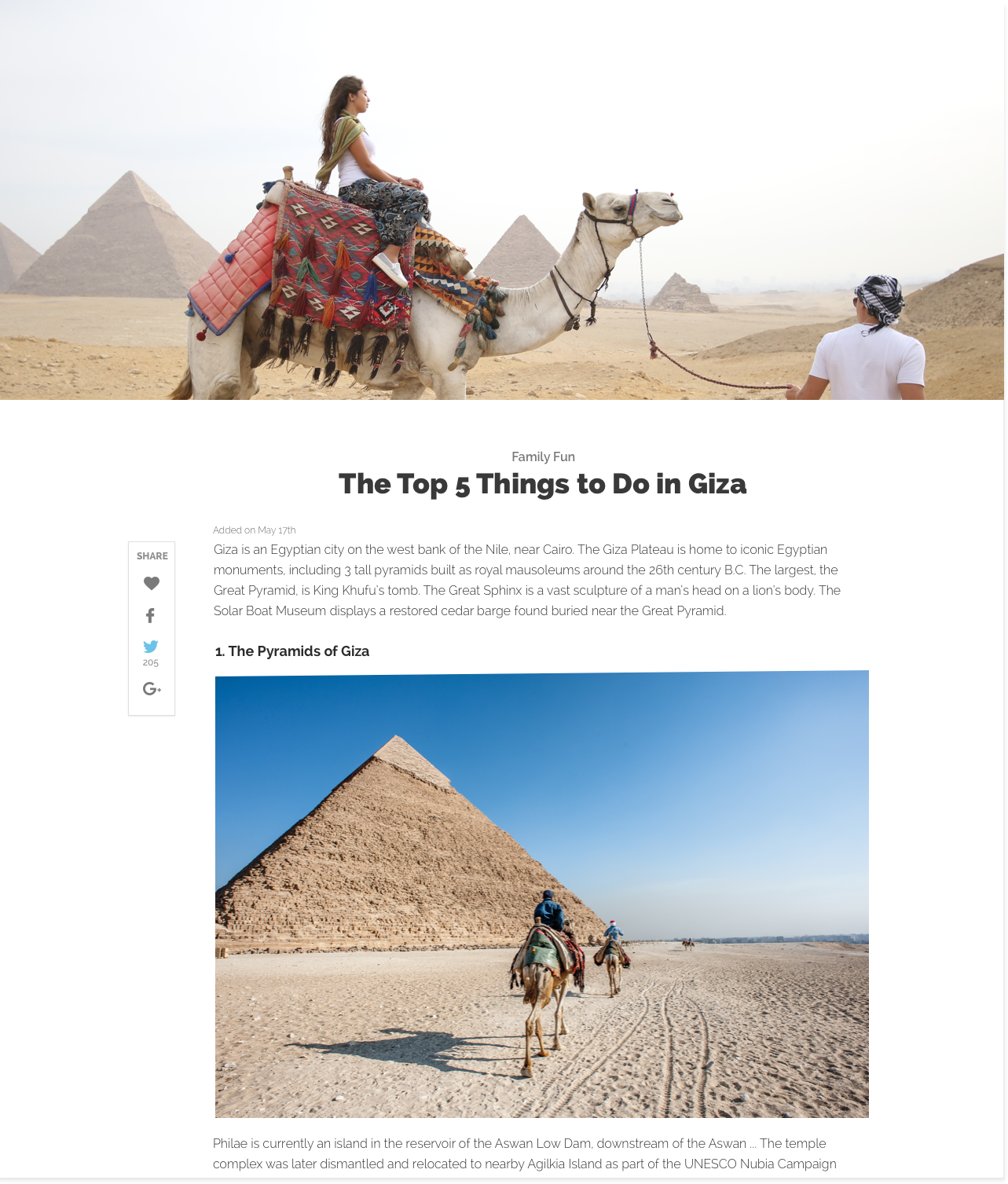 Destination
Explore different destinations using location card sliders. You can add them to your favorites collection or share them through social media.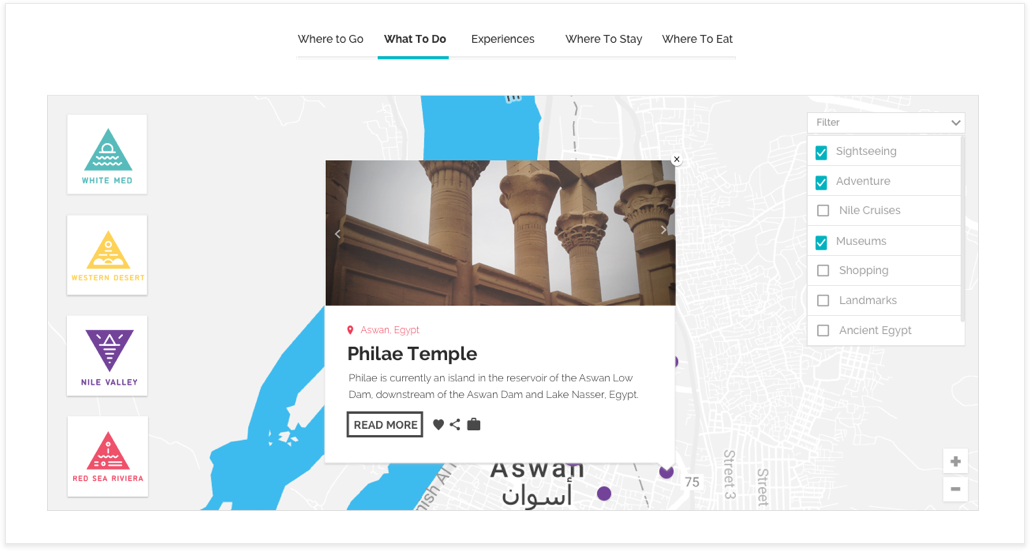 Browse destinations and activities using the activities map. Choose your category, select your area, filter by activity. Or navigate the map freely.

Add your activities to your favorites list, share them on social media, or add them to your trip planner.
Experience
Whether the user is into culture, adventure, romance, relaxation, family, sun and sea or spiritual experiences, it's all available to choose their prefered experience.
Explore by
Journey
Pre-planned trips for you to explore. Organized by date, location and activity, you can browse the itenerary and the journey experiences day by day.
Explore by
Social Wall
The user can browse the social wall to check all the photos from the locations other visitors and tourists' photos. The social wall was designed to showcase Egypt from the perspective of the traveller through Instagram and Facebook feeds with hashtag #ThisIsEgypt.