The Alexandria International Academy school boasts of a unique learning experience.
They wanted a new website to match their new revamped identity created by Ntsal Studio. Their current website lacked hierarchy, organization and character. And so the challenge was to combine the new identity with a user-friendly experience that can cater to both parents as well as the students.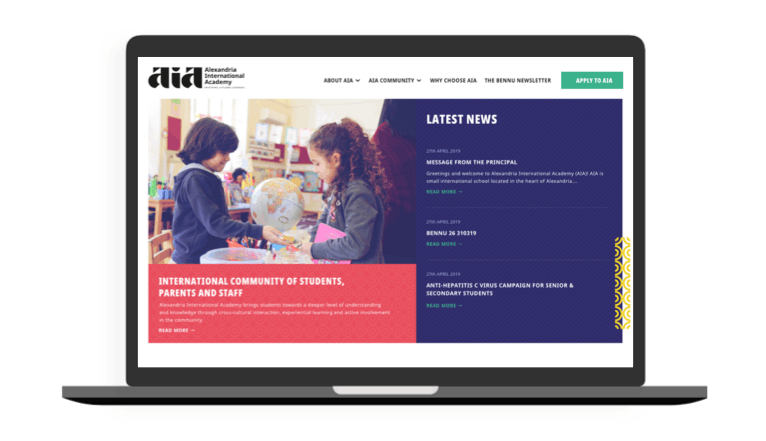 The Homepage was designed to meet all the needs of the visitors in a single page.
News Section
- Visitor persona
"I'm a parent looking to enroll my child to AIA School, and I am interested in reading about the school methodologies and latest activities"
The main news article placed strategically at the very top of the homepage would serve the purpose of grabbing a parent's attention instantly to read about how AIA approaches their methods.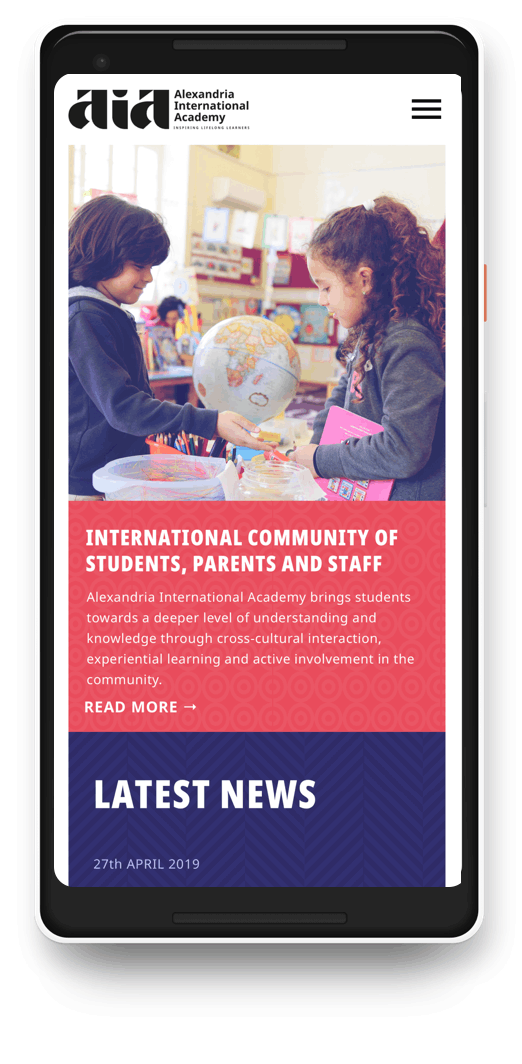 - Visitor persona
"I'm a parent of my currently-enrolled child interested in the latest school news in order to stay informed."

The "Latest News" section below the main article serves the purpose of informing parents of all the latest activities and information that would keep them up-to-date with important publications, messages and events.
Mission and Values
In order to fully communicate AIA's benefit over other schools, this section emphasizes the mission and values of AIA School whilst portraying a form of visual testimonial using a small gallery of students having fun through different activities.
The AIA Calendar

The interactive calendar was designed to display all student and parent activities in a clear and legible calendar categorized by type:



The BENNU

The Bennu is a monthly publication written and curated by students. While usually printed, the Bennu will have a digital platform on the AIA website so that readers can be notified when they subscribe to the newsletter.
The Footer

The footer combines all the necessary quick links for the visitor to get ot where they want. It also holds the Bennu subscription fields and a CTA button to apply to AIA.