VIEW THE FULL IDENTITY PRESENTATION BY NTSAL
The Website Design Experience
The 2019 Egyptian Squash Open website serves the purpose of announcing important information such as match scores or news articles for the on-the-go user looking for a quick catch up. By visiting the website, they should already find most of what they want on the homepage.
Latest News & Updates
The latest updates in the tournament as soon as the user steps into the website.
Recent Tournament Matches

A widget in the homepage shows the latest matches with their scores and results.
Womens' Championship banner

MEN'S Championship banner

Latest News banner

TOURNAMENT TABLE BANNER


An Egyptian lotus flower distinguishes the winner.
Player Profile


Each player has their own profile page with their personal information and ranking.
The Mobile Application
An app was also developed to benefit the tuned-in user in order to have frequent access to the tournament information. The app was designed to give you an even more exclusive view to the tournament such as by offering images next to names to be able to identify the players, and offering notifications to announce details for tournaments such as scores and breaking news.
Menu Bar
The menu footer is consisent across all app pages to help facilitate navigation. Upon clicking on the
MORE +
button. A secondary menu slides from the right side to display more menu options.

Tournament Matches
A calendar slider offers the option to choose the date of the match. While a tab at the top allows the user to switch between men's and women's singles.
Each tournament tab has the players' profile photo, score, results and the country flag.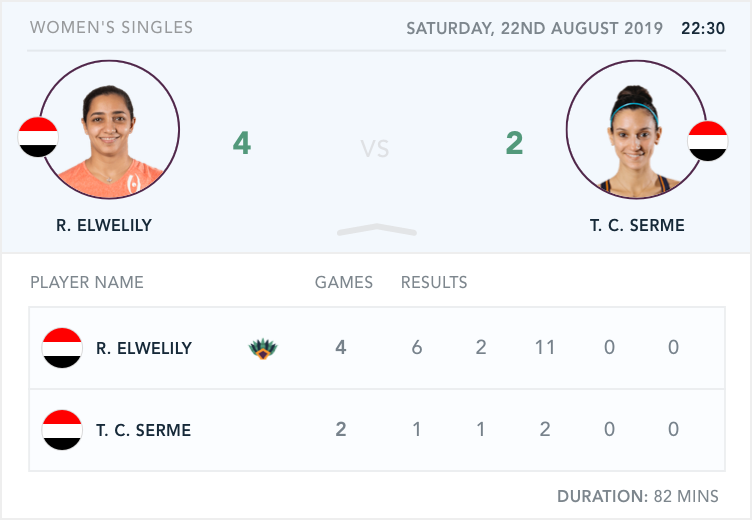 Newsfeed
The newsfeed contains all the highlights and the daily run-down of the matches.
Men's seperator banner
Women's seperator banner
Player Profiles
Each player has their own profile filled with their personal information, including their latest updated ranking, points, height, and weight.
The page also redirects to other players' profiles following their ranking in the list.
Secondary Pages
Informative pages are essential to inform the user of all the necessary information for the tournament such as the steps needed to purchase tickets for the tournament finale at the pyramids, and getting in contact with the tournament personnel.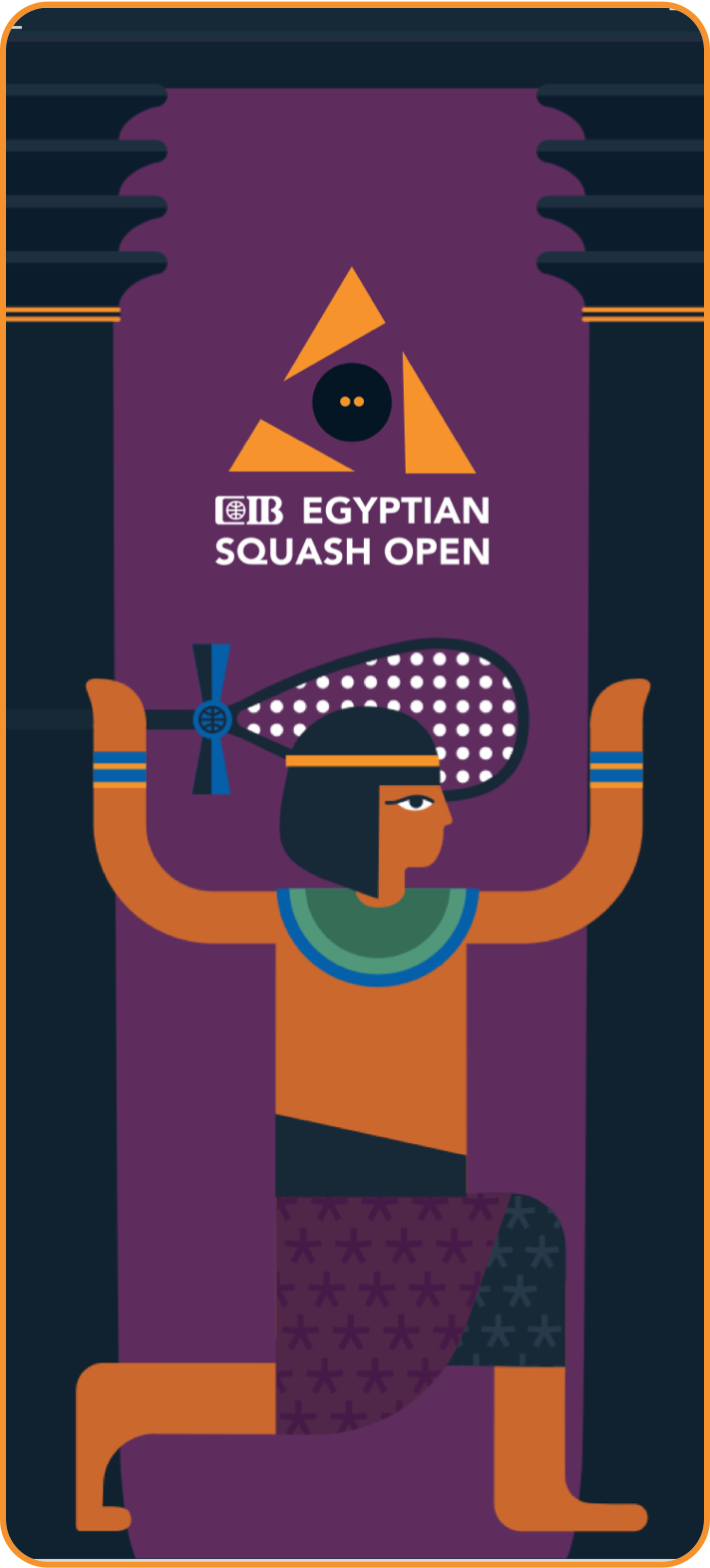 Download the CIB Squash Open app to tune into the results!